Gluten-Free Beers
Last year, you may have noticed the shelves of your favourite supermarkets become increasingly full of free-from products. As more and more consumers shy away from gluten, a greater number of retailers are sitting up and taking notice. One product in particular which has challenged the zeitgeist, is gluten-free beer.
One of the nation's favourite beverages, in its most basic form beer is composed of water, hops, yeast and barley. But for thousands of fans of the alcoholic drink, the experience can cause more pain than pleasure; malted barley or wheat found in beer will cause drinkers following a gluten-free diet to experience an adverse reaction.
Luckily, drinks manufacturers and breweries have developed new recipes for sufferers of coeliac and others who avoid gluten. Here are our favourite gluten-free beers which we are sure will make you want to grab a refreshing pint!
Estrella Damm's Daura
The majority of gluten-free beers are made without barley malt, however, the clever brewers at Estrella Damm have developed a technique to remove gluten from the barley malt. This means that the Daura is probably the closest taste you will find to beer that does contain gluten. A light, bubbly, delicious beer!

 Epic Brewing Company's Glutenator
This brewery based in Salt Lake City, Utah, has created a gluten-free beer with a very unique recipe. The Glutenator is a blend of brown rice, sweet potatoes, molasses and millet. With citrus and floral accents, this beer is the perfect brew of bitter and sweet.
Green's Dubbel Dark Ale
When beer lover Derek Green was diagnosed as a coeliac, he vowed not to let the condition hold him back from drinking his favourite tipple and set out to make his own gluten-free beer. Although in good company, the Dubbel Dark Ale is the brewery's stand out beer. Drinkers will be pleasantly surprised by the sweet notes of fruit – with a hint of chocolate!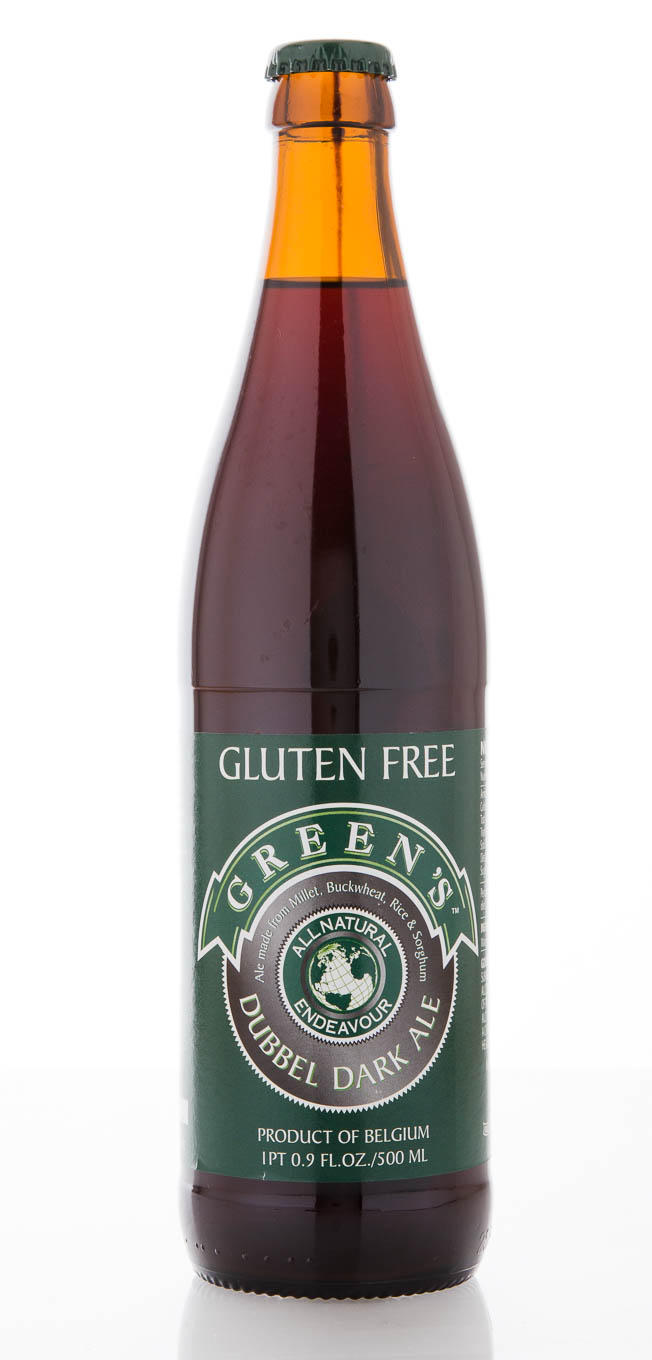 Ipswich Ale's Celia Saison
Inspired by the brewer's coeliac wife, the Celia Saison is created from sorghum syrup, Curaçao orange peel and Celia hops to create a crisp beer that also has a peppery and citrusy profile.
Glutenberg's IPA
This gluten-free beer puts all others to shame, as this brewery solely produces 100% gluten-free beers in a dedicated gluten-free facility. Made with millet, buckwheat, quinoa, black rice and corn, Glutenberg's IPA is delicious balance of floral and fruit. It is also one of the only gluten-free beers to come in a can!
Stay tuned to our blog for more helpful, and tasty, gluten-free hints and tips!